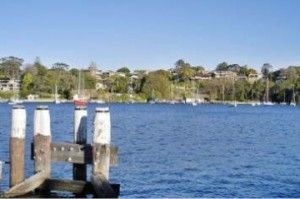 Suburb History
Longueville had its beginnings in the 1870s and at the time encompassed the Lane Cove area (which was then part of Willoughby). It wasn't until the 1920s that Longueville was proclaimed a suburb.
Celebrity & Famous Residents
Nicole Kidman grew up in Longueville. As did artist Brett Whiteley and tennis player John Newcombe. The suburb is popular with executives from some of Australia's biggest companies in addition to television personalities.
Real Estate & Design
Longueville features some amazing architectural styles – from stately Victorian-style homes, Federation classics, Californian bungalows, weatherboard cottages, to contemporary waterfront houses. It is a beautiful suburb and boasts a range of architectural masterpieces – old and new.
Shopping
Longueville is just minutes from Lane Cove Village, which features a huge range of supermarkets, fashion stores, fruit & vegetable shops, chemists, newsagents, delicatessens, bakeries, liquor stores – to name but a few. And the suburb is just a short drive to Chatswood shopping hub which has the large Chatswood Chase and Westfield shopping centres.
Restaurants & Cafe's
The suburb is close to the fabulous Lane Cove eateries, which includes a huge selection of cuisines such as seafood, modern Australian, Italian, Indian, French, Japanese, Thai and Chinese. Sunny Lane Cove Mall, in particular, is popular for lunches and lazy Sunday breakfasts.
Schools & Education
In Lane Cove there are several schools including Currambena Primary School and Preschool, Lane Cove Public School, Lane Cove West Public School, Mowbray Public School, St Michaels. Nearby schools include St Ignatius College at Riverview, and the suburb is close to public and private schools at North Sydney.
Sports Fitness & Recreation
A waterfront suburb, Longueville is particularly popular with boating enthusiasts, and there is a sailing club near the ferry wharf. The suburb also features many parks with barbecue and picnic facilities. Woodford Bay has an enclosed harbour swimming pool and a pretty reserve, and there is also an oval and two tennis clubs on Kenneth Street, the main street. Lane Cove National Park is also nearby, which is a favourite spot for picnics, bushwalking or relaxing by the river. Lane Cove Aquatic Leisure Centre is located on Little Street near the Lane Cove Council chambers.
Transportation
Around 10km from the Sydney CBD, Longueville is well serviced by both buses (including numbers 253 and 261) and a ferry service.