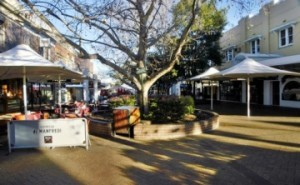 Suburb History
From the earliest days of settlement, Lane Cove was an important source of timber for house and ship building, of grass for animal fodder, and of shells which were burnt to produce lime for building. A stockade was erected in Woodford Bay , with a permanent garrison of soldiers to protect convict workers and settlers. Throughout the 19 th century, farms and dairies were established. By the end of the late 19th Century, the remaining orchards had deteriorated and public pressure grew for the government to acquire the foreshore lands for a recreation reserve and to protect the waterways and retain the natural features of the valley. Lane Cove National Park was opened on October 29th, 1938. Lane Cove has a deep and rich history dating back to the 1870's. It was originally a source of timber, charcoal and grasses for feed, but by the end of the 1870's small vineyards had begun flourishing in the area.Many of the historic houses and buildings of Lane Cove are still standing, the oldest being Carisbrook, a beautifully restored home currently owned by Lane Cove Council.
Celebrity & Famous Residents
You will see many celebrities around Lane Cove, either shopping or dining in one of the many restaurants and cafes. Famous faces include cricketer Brett Lee, former newsreader Roger Climpson, and actor Scott Burgess – to name but a few.
Real Estate & Design
The oldest surviving house in Lane Cove is Carisbrook, a beautifully restored sandstone home with a slate roof on land which runs down to the water. Now owned by Lane Cove Council, it is a wonderful example of the area's architectural history. Lane Cove boasts a vast array of property styles, ranging from stately Federation homes, renovated 1920s Californian bungalows, executive family homes, modern architectural masterpieces, older style apartments, and new luxury apartments and townhouses.
Schools & Education
In the suburb itself, schools include Currambena Primary School and Preschool, Lane Cove Public School, Lane Cove West Public School, Mowbray Public School, St Michaels. Nearby schools include St Ignatius College at Riverview, and the suburb is close to public and private schools at North Sydney.
Shopping
Lane Cove Village features a huge range of supermarkets, fashion stores, fruit & vegetable shops, chemists, newsagents, delicatessens, bakeries, liquor stores – to name but a few. And the suburb is just a few minutes drive from Chatswood shopping hub which has the large Chatswood Chase and Westfield shopping centres.
Restaurants & Cafe's
Lane Cove boasts a vast array of restaurants and cafes Sunny Lane Cove Mall, in particular, is popular for lunches and lazy Sunday breakfasts. The Longueville Hotel is a great place for a drink or modern Australian cuisine.
Sports Fitness & Recreation
Lane Cove National Park is an enormously popular recreation spot – and people come from miles around to have picnics, go bushwalking, or just relax by the river. In addition, the Lane Cove Aquatic leisure Centre is well visited. Facilities include an indoor lap pool, warm water program pool, leisure pool, spa, sauna and steam room, gymnasium, aerobics room and a crèche. The area also has many ovals and parks.
Transportation
Lane Cove is near the start of the Gore Hill Freeway and is around 9km from the heart of Sydney.There are regular buses which travel to Chatswood and the city, including the 251, 258, 252, 253, 254 and 261.