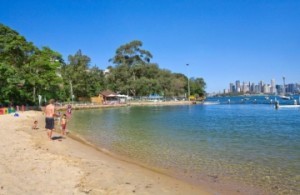 Suburb History
The suburb of Greenwich is located on the Lower North Shore and is within the Municipality of Lane Cove, which had its beginnings in the 1870s. Greenwich is bounded by the Pacific Highway to the north, the North Shore Railway to the east, Lane Cove Golf Course to the west, and is predominantly surrounded by the Lane Cove River and Sydney Harbour to the South.
Shopping
The local shopping centre has a village type atmosphere and features a range of retail outlets including interior designer, beauty salon, hairdresser, pharmacy, local supermarket, post office, bottle shop, newsagent, cafe/coffee shop and an antique store. Larger supermarkets and a wider selection of retail shopping is located at Lane Cove about 4km to the west or at Crows Nest about 3km to the east. Department stores including Grace Bros and David Jones, in addition to a huge range of specialty stores are found at the main shopping hub of Chatswood, around 10 minutes drive away.
Celebrity & Famous Residents
Greenwich is home to many executives of Australian corporations, in addition to members of the television industry.Renowned Australian winemaker,Len Evans,lived in the suburb for many years.
Sports Fitness & Recreation
Greenwich boasts a vast array of sporting clubs and recreation facilities. For those who love sailing, there is the Greenwich Flying Squadron and Greenwich Sailing Club; the Greenwich Sports Club offers soccer, cricket and winter netball; and there is a tennis club nearby. Greenwich is also well known for its Scout and Brownie/Guides groups. Also popular in summer are the Greenwich Baths, while the many parks and ovals – some of them overlooking the water – are well frequented. These include Gore Creek Reserve Oval, Bayview Park, Henningham Park, Holloway Reserve, and Shell Park.
Transportation
Greenwich is around 5km from the Sydney CBD and is well serviced by both buses and ferries. The number 265 bus travels to North Sydney and McMahons Point Wharf, while North & Western Coaches operates bus services to Lane Cove and between Lane Cove and Chatswood. The suburb is also close to railway stations at Wollstonecraft and St.Leonards.